Hi


Better Batter Gift Guide
My Better Batter Gifts Guide will help you before you go into Black Friday and see all your money gone and you're left without finding something to help your hitter get better.
First off I want to thank each and every one of you that read my newsletters month after month. Now on to the hitting advice.
For holidays and birthdays I get tons of questions about which bat is best to get for themselves or their kids and there's a whole page on my website covering lots of these questions, but to become a better hitter or batter is almost never solved by getting a different bat, so what would help?
The two ways to get better the fastest is 1) get expert knowledge from someone who can show you how to hit better and 2) practice perfectly hundreds and thousands of times.
So the best gifts to give are ones that will aid you in those 2 areas.
So how about these ideas?
How about buying them lessons from a coach who's proven to get results. Of course kids will benefit, but even if it's an adult playing slopitch they will hit better with a coach, so I've had wives buy themselves or their mates lessons and it's made a huge difference in their enjoyment of the game.
Any good coach will encourage you to practice, so if you don't have a tee that's the first gift to buy, around $20 - $25 at a big sporting goods store or even department stores have these, then you might want a net to hit it into so you don't have to walk as far to pick up balls.
So after that I like to recommend a toss machine. There are a number of good ones out there, but the one I like the most is the Athlonic Wheeler Dealer. In addition to you being able to practic hitting tossed balls at different speeds and heights, it has wheels so you can take it to the team practices.
Then I go to pitched balls, and what better way to get pitched balls than ones that are small to aid in concentration and travel the least distance (for picking up purposes) and to top it off is the least expensive of any pitching machine!! See this page to see my recommendation to make this the best practice machine.
Training Videos
If you want hitting training from some of the best coaches in baseball and fastpitch softball check into these videos.
Obviously I'm going to be biased toward my own video, but hear me out. There is a fierce argument raging in hitting circles as to how to teach your hitter. These two styles are very different, so you need the information that this video has to offer so you can make an intelligent choice as to which style is best for your hitter or to know how to counter what other coaches are saying after you've chosen one, but they still want to convert you over to their way. (Especially when they go into a little slump.)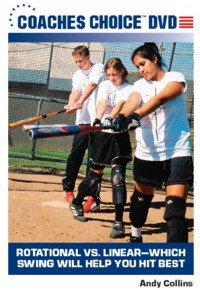 Click here to learn more about the rotational vs. linear swing and which one will help you hit best.
Baseball Hitting Training
When you want to learn how to be the best at something you go to college.

It's no different when it comes to hitting. Go to the University of Tennessee and learn Hitting Fundamentals from UT's head baseball Coach Rod Delmonico. He also has many Hitting Drills that you can practice to perfect your swing.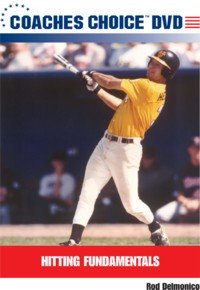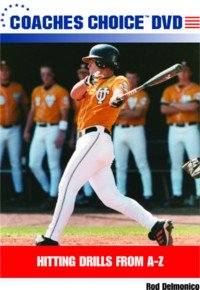 Click on either video above to learn more about baseball hitting training.
Softball Hitting Videos
If you play or coach fastpitch softball, you'll really enjoy getting your training directly from one of the most successful coaches in NCAA history, the UCLA head coach, Sue Enquist.

A .401 hitter in college herself and holder of the UCLA batting record for over 20 years, she has studied hitting and has a firm grasp on how to teach it to your hitters.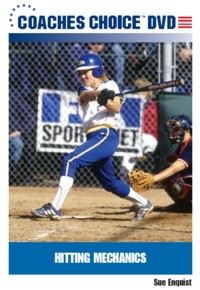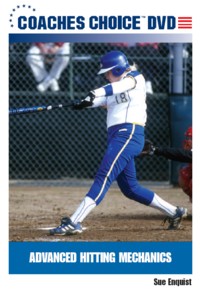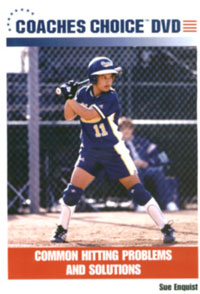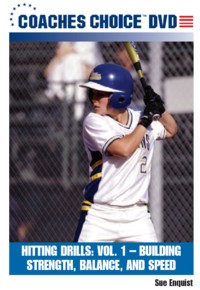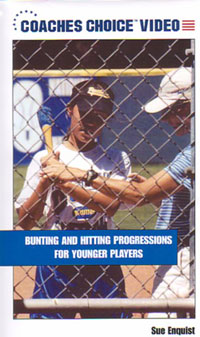 Currently she has 7 hitting videos.


Other Hitting Training
While it's not a video, but an audio CD, there is nowhere else in the world where you can get the teachings on hitting a fastpitch softball from the winningest coach in ASA history.

Click here to learn more about the Phil Bruder hitting CD.
Hitting Books
If you're more of a reader, than books are a great way to go.
Tony Gwynn's Total Baseball Player


The Art of Hitting (tgwynn)


Lau's Laws on Hitting

The Art of Hitting .300 (charlie lau)


You can Teach hitting (dusty baker)

interactive CD for windows

interactive CD for Macs


Pete Rose on Hitting


Youth League Hitting (tony oliva)



Steve Garvey's Hitting System ...


A Young Softball Player's Guide to Hitting

Don't forget the Kindle to read these books on :)


Plus for my readers I have Amazon hooking you up with special Black Friday and Cyber Monday savingsClick here to see the savings.
Video Tape your Swing and review it
For the last better batter gift idea I have how about getting one of the new Flip phones or other video camera's that are under $200 and record great quality video, some even have 60 frames per second to catch that tricky detail that's hard to spot.

The one I recommend and own is the Kodak Zi-8. It has the high speed option, a picture option and it has an external microphone option that most of the lower price cameras do not.

To get the Kodak Zi-8
.
If you really want to get into reviewing your videos, there's software that will play it back and compare your swing now to a former swing (say when you were hitting well). Or it will compare it to the top players in the game!
Two companies sell these, so in addition to needing the hardware to play these, they offer a pricey solution to do this. One company is Dartfish and the other is Right View Pro.
Next issue's topics
I've done most of the recording of my new project on helping new coaches on how to coach, so if that fits you, watch for that.

Then I've arranged for a teleseminar that I've arranged with one of the top baseball pitching coaches to come on with me and we're going to grill him on what he's trying to get his pitchers to do to get us out and we'll discuss how to beat those pesky pitchers at their own game and how to hit them by knowing what they're trying to do and have a plan of attack to counter them.

Then I received a great question on how do you use a rotational swing that keeps the hands and arms of the body in close to your body and give a great swing on the outside pitches without bringing your hands and arms away from your body.

See you then - look for it next week.


---
Thanks for reading this hitting newsletter.

Again, if you have any questions or comments you can call me at 805-642-5827 or write to me via e-mail.

To see other hitting tips in past newsletters, go to the past issues of my hitting newsletter page.


---
Welcome to you who are new to my hitting e-zine.

Thanks for reading and talk to you next time.

Coach Andy

6801 Dove St. Ventura, CA 93003

805-642-5827

Coach Andy Collins has been helping players achieve their goals in softball and baseball for over 35 years. He's an advisor to national teams and can help you be a better hitter. He offers free information on his website www.theInternetHittingCoach.com and through free e-mail hitting lessons and has just introduced 4 new videos on teaching fielding, throwing, and running hitting practices along with another hitting video discussing and demonstrating how to hit great with either the rotational or linear hitting methods. https://www.theinternethittingcoach.com/hitting-video.html