Private Batting Lessons for You
Maybe you'd like private batting lessons because you've seen my free videos and you saw how I pointed out how you could become a better hitter in the shortest amount of time and the next step for you is to get a batting coach.
Maybe you've tried to find one in your area with no success.
That's about to change.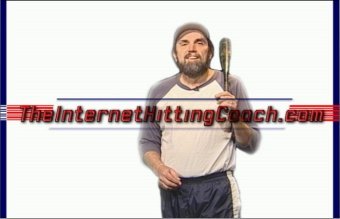 Now, with the power of the Internet, I can come to you online and give you lessons directly onto your computer screen. Just make sure you have enough room to swing your bat without bashing your computer or your monitor :)
If you were to find a coach like me you could bring me in to your area to teach you and the members of your league or team, but that runs into the thousands.
If you could find batting lessons locally they'll run $30 -$40 per half hour (I'm not a big believer in hour lessons, but that's a whole another discussion) for private or semi-private lessons.
But since some of the online components can be recorded in advance or done in a group, not only can you get Coach Andy as your private coach we can lower the price way down.
The best way to get better is to commit to multiple lessons with followup practicing on your own with what you're learning then stacking more on top of that.


Online Batting Lessons Here Now
So what we're offering here is a whole month of lessons (4) for the price of only $40.
1 video lesson on deciding which swing is best for you, rotational or linear
a daily audio coaching lesson, coaching you through your practice swings
1 video lesson on the basics of your chosen swing
1 video lesson on making good solid contact with the ball
1 video lesson on delivering power to your swing
4 weekly coaching calls where you can talk to Coach Andy directly
All this for one low monthly rate.
Please let me know of your interest immediately as I'll only be able to take 100 students. I get more than 200 people each and every day coming to this website and over a 1,800 on my hitting newsletter, so I need you to at least let me know you're interested before I have to take down this page, due to having no more time to train another person.
Don't miss out on becoming a better hitter. Sign up Today.
I urge you to not miss out, by clicking the link above right now while you're here.
Sincerely,
Coach Andy